Meet Vivvi's passionate educators and enjoy a morning of activities for children ages 0-5.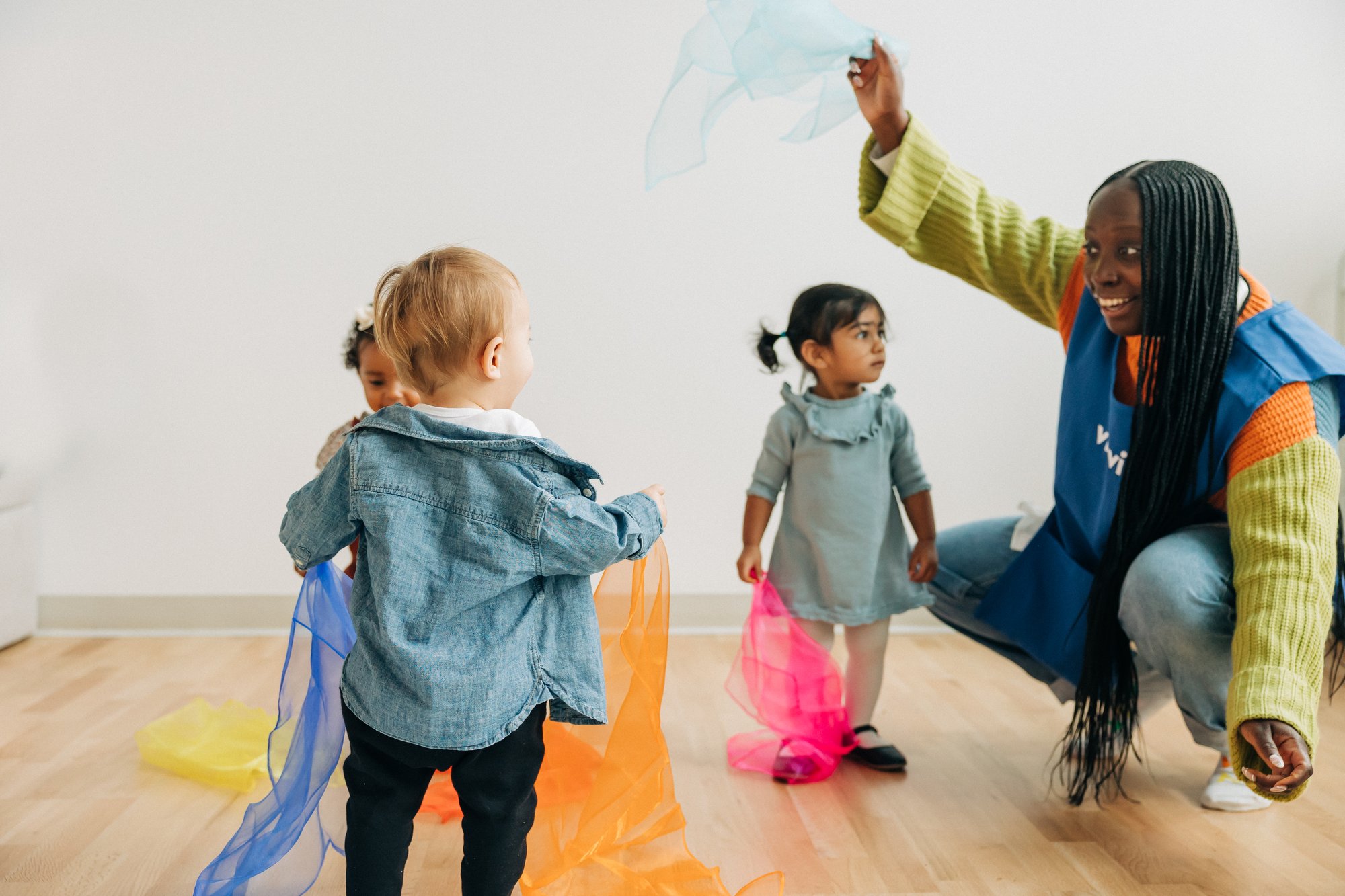 Join us for a taste of Vivvi in Westchester!
Westchester Children's Museum
100 Playland Parkway, Rye, NY 10580
Sunday, October 1, 10:00 - 11:00 AM

We're opening this Fall in Hartsdale! Join us for a taste of Vivvi. We'll be gathering at the Westchester Children's Museum for read-aloud stories, fun singalongs, movement activities and dancing alongside our engaging Vivvi educators.
What you can expect:
Play is not just fun—it's an essential part of early learning! Join our educators for an interactive play session that showcases the magic of our early curriculum with specially curated activities to ignite your child's senses and nurture their development.

A way to experience a day in the life of children enrolled at Vivvi

Post-event access to explore and enjoy the Westchester Children's Museum
A happy (and tired!) child to take home