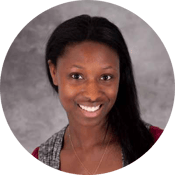 Jensine Rich
MA Pediatric Sleep Consultant & Early Childhood Specialist
About the Event:
Join Gretchen Richer, Vivvi's Head of Family Experience and Jensine Rich, MA Pediatric Sleep Consultant & Early Childhood Specialist, for a webinar focused on finding your individual family's best sleep situation.
Learn about awake windows for your child's age, ways to help support them in learning independent sleep skills, and appropriate sleep expectations for children between the ages of birth and 5 years old.
This event is in partnership with Mom Crew. Click the button above to register.