Beyond Parental Leave: Supporting the Marathon of Working Parenthood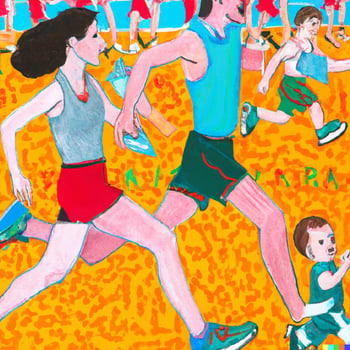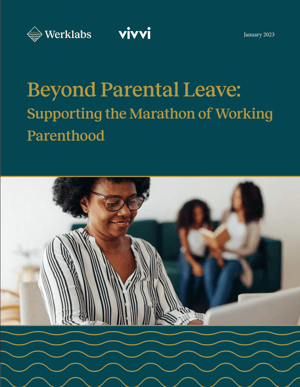 About the Report:
Parenthood does not begin and end with parental leave, and neither should workplace support. Find out what working parents really need from their employers (hint: it's not just flexibility!), and how moms and managers can think beyond the sprint to create generational change in the workplace.
Parenting is a marathon.
Workplace support should address the full parenting journey, not just the newborn phase.
37%
Of career pauses happen during the toddler years.
4
Key drivers of workplace satisfaction can impact productivity, retention and recommendation.
78%
Of parents have needed backup care during their career; just 8% have child care subsidies.
Interview Insights
"It's a big challenge to find time in the day to fit in things like scheduling doctor's appointments, filling out forms, or making plans for my kids, let alone being present as a parent while also covering all my expectations from work. Finding a second for yourself, that's not even on the table."
"Flexibility doesn't acknowledge that you can't do two things at once. You can't be present for your child's experience and be able to work all at the same time. Flexibility also creates stress."
"Companies should not just support women but also set a culture for all employees that encourages work-life balance."

Get the expert tips.
Dig into the research report and find out how leaders are addressing working parent needs throughout the marathon. Join Vivvi's CMO Lauren Hobbs, along with executives from The Mom Project, Werklabs and theSkimm, for a conversation focused on how to understand and invest in all phases of parent-employee needs.

About the Survey
"Beyond Parental Leave: Supporting the Marathon of Working Parenthood" is a collaboration of Vivvi, The Mom Project and Werklabs. The study that served as its basis was fielded to The Mom Project and Vivvi communities in October 2022. Werklabs performed an analysis to evaluate a measurement model and assess which survey items best "fit together" to define predictors of working parent satisfaction. They also assessed how working parent satisfaction in turn impacts key outcomes such as productivity, loyalty, and employees' likelihood of recommending their employers. Here's more about the survey respondents:
81%
Are currently employed